Morse Manufacturing Company History
Celebrating 100 Years 1923 to 2023
100th Year Celebration Event
Origin Story of Morse Manufacturing Company
About Morse Manufacturing Company
2019 Morse Factory Renovation with support from Onondaga County
*GOLD* Drum Handlers Going To PROMAT 2023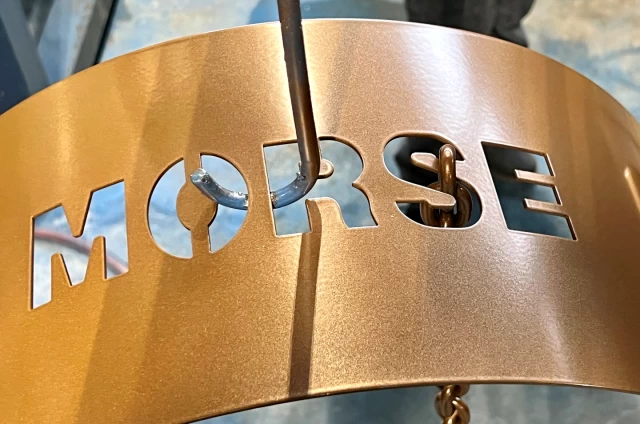 2023 Morse Celebrates 100 Years!
Morse is Celebrating 100 Years in Buisness
During 2023 Morse is celebrating our 100th Anniversary with
A Series of videos and online postings
Flying a 100th Anniversary Flag
Family and friends gathering at our factory
A grand open house
Limited edition commemorative Drum Handlers with GOLD Powdercoat finish
Watch for News through the year!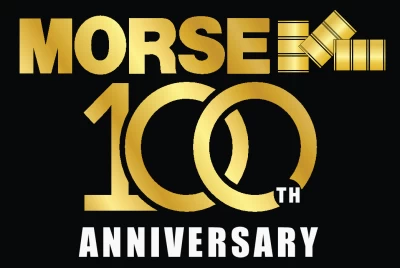 1920's - There's a Ford in our past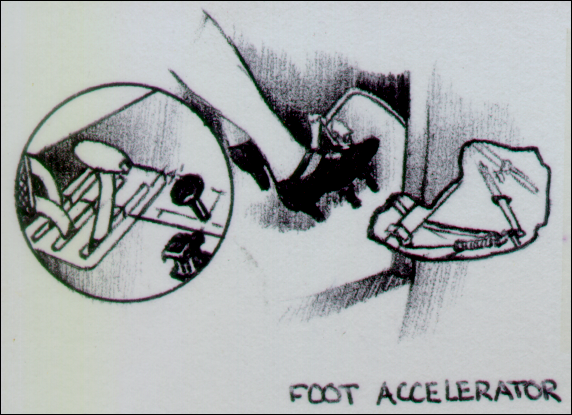 Morse Manufacturing was founded in 1923 by J. Mott Morse to produce custom-made metal parts and stampings, the company soon branched out to capitalize on the burgeoning automotive field.

Early product successes included the Snap Foot Accelerator for the Model T ford, the Motoroar Muffler By-Pass Valve, automotive exhaust system accessories, and helpful workplace items such as Clamp-Tite Saw Horse Brackets and a multi-purpose vise and clamp.
In 1943 an ingenious, enterprising young man named Ralph Andrews joined the firm, bringing a wealth of engineering and production expertise gained at General Electric to his new position. Sensing an emerging need in American industry for equipment to safely and efficiently lift, transport and empty extremely heavy 55-gallon (210 liter) steel drums containing various materials.

Andrews soon began testing, developing and building new devices to eliminate the back-breaking work and danger involved.

Andrews' original equipment concepts were eagerly accepted and quickly became an entirely new category of industrial products: drum handling equipment. As the popularity of its products grew among drum handlers, the company decided to concentrate all its resources in this field.

During World War II. Morse helped substantially with the war effort, producing safe, labor-saving drum handling equipment for manufacturers engaged in making war materials and for members of the armed forces.

In 1948 Ralph Andrews was named president, succeeding the retiring founder.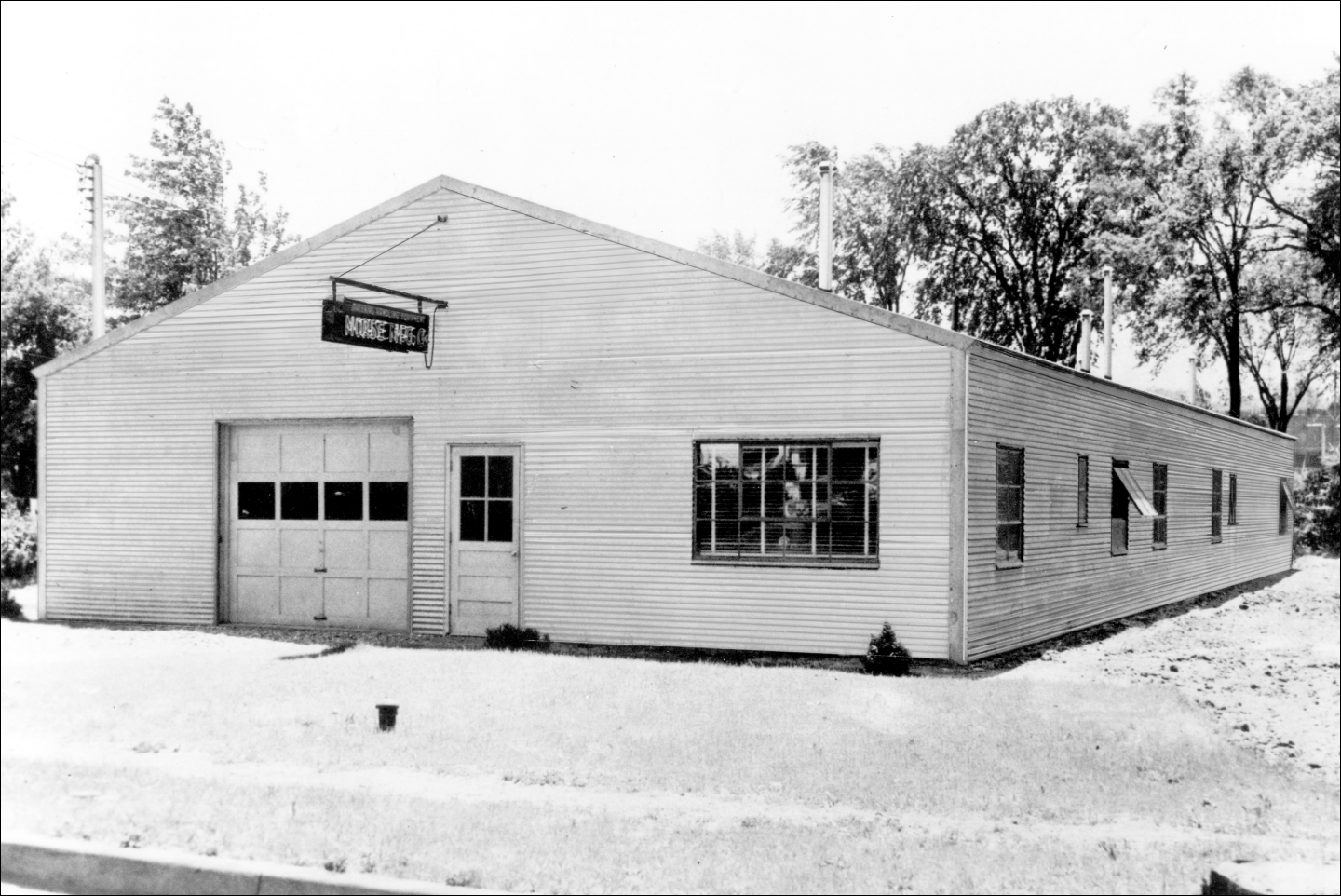 1950's and 60's - Expansion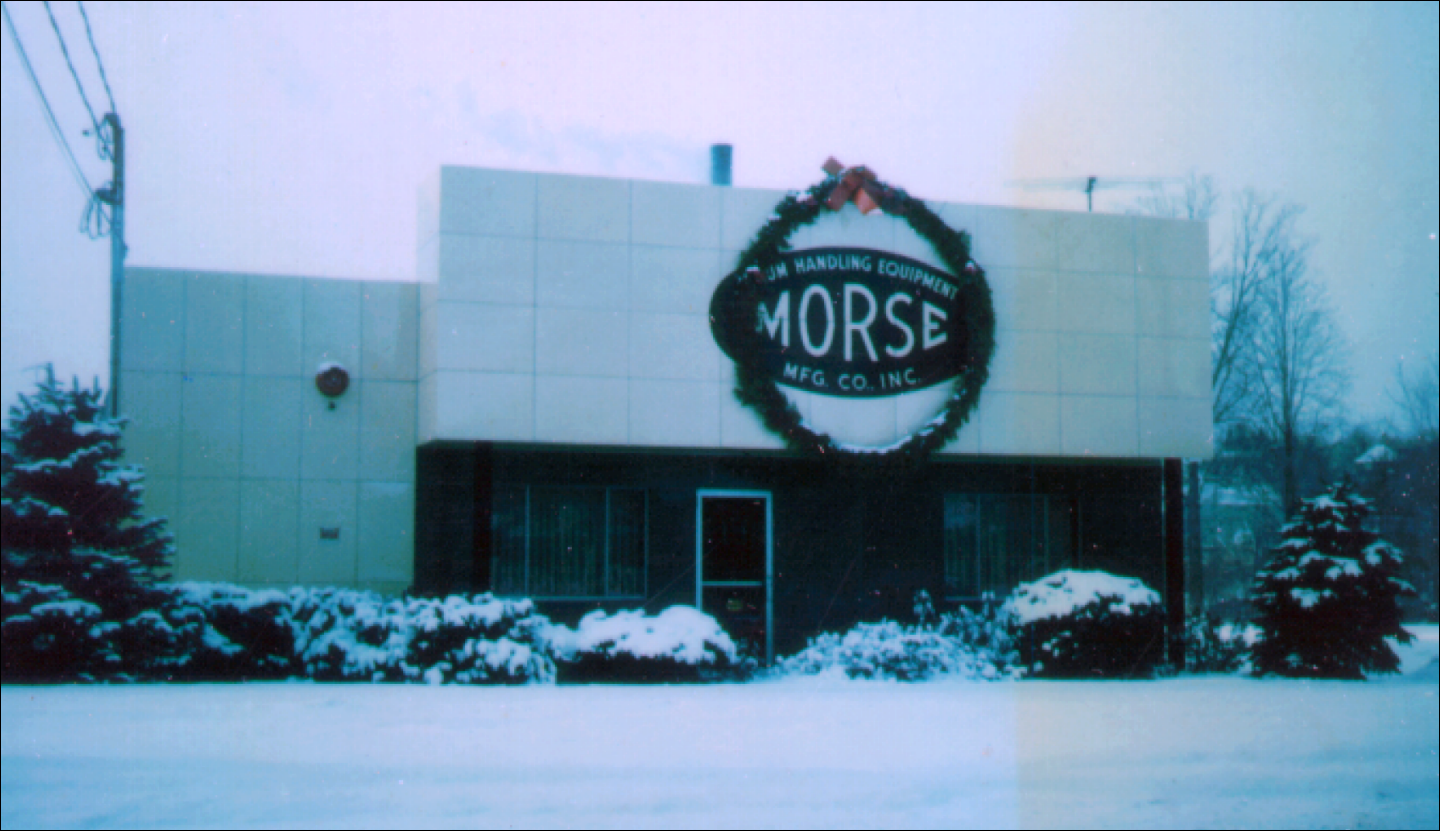 In 1953 Ralph Andrews secured land in East Syracuse, New York to build a new plant and accommodate future growth.

In 1969 Robert Andrews joined the firm, representing the second generation of leadership, and served as president from 1980 to 2012. Today he is Chairman of the Board.

Nathan Andrews joined the company in 2002, and today leads the company as president, while Morse continues its tradition of innovation, constantly introducing new products and expanding its existing lines in domestic and foreign markets.
1970's and 1980's - It Just Keeps Getting Better
Throughout its history, Morse Mfg. has continually enhanced its office and production facilities to keep pace with new technologies and growing demand for its products. Concurrent with its golden anniversary in 1973, the company constructed a completely new plant attached to the former building. Since 1973 Morse has expanded its facilities 3 times - in 1980, 1985, & 1992 - virtually doubling the size of its production facilities. In 1991 the company completed a major remodeling of its offices.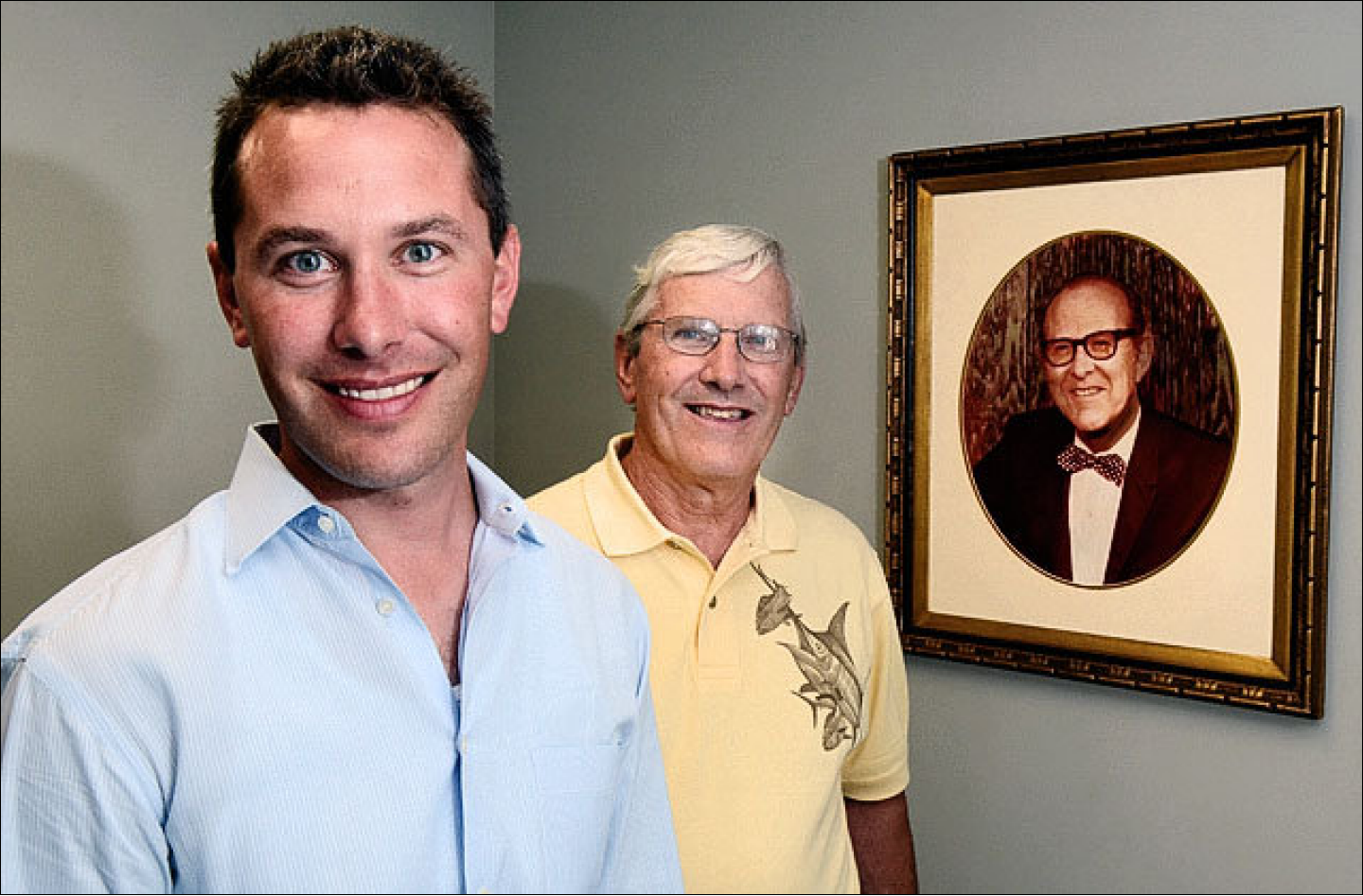 Morse has pioneered innovative drum handling products including the 4-wheel drum truck, stainless steel drum handlers for food manufacturing and pharmaceutical applications,
MORSPEED
TM
forklift attachments, and expanded Hydra-Lift Drum Karriers and Forklift-Karriers with powered versions offering hydraulic and electronic power lift and tilt options. Morse also provides unparalleled custom design and manufacturing capabilities, building many models for special applications to unique customer specifications.
Three generations of the Andrews family -- from left, Nathan Andrews, president; with his father, Robert Andrews, chairman, owner and former president; and a portrait of Nathan's grandfather, Ralph Andrews -- have run Morse Manufacturing Co.
1990's - Product Development in the Face of Copycat Competition
Reflecting its leadership position in the drum handling equipment industry, Morse Mfg. incorporates advanced capabilities to streamline and improve its design and manufacturing.

In production facilities, sophisticated CNC (Computer Numerically Controlled) systems precisely operate the machining center and cutting tools, while the engineering/design department employs CAD systems to design drum handling equipment quickly and cost effectively. Pick System software networks PCs at manufacturing work stations, and manufacturing, engineering/design and management data systems are all linked together to ensure the highest quality and efficiency.

In the Morse production process, steel and other components are received, cut and formed to precise measurements, ensuring that all parts of the same type are interchangeable. After rigorous quality inspection, parts are routed to various departments for welding, drilling, grinding and finishing. The products then move into the painting building, where they are assembled, painted and dried automatically. After final inspection, products are packaged and prepared for shipping or stock.

Morse's extensive product line includes the MORStakTM drum racker, drum lifters, lifting hooks, Karriers, adapters, fork-lift attachments, scale-equipped Karriers, drum rotators, can tumblers and tippers.... along with many smaller tools, such as wrenches, pumps, faucets, heaters, cradle trucks, upenders and dollies.

In 1998 we celebrated our 75th year of business here in Central New York.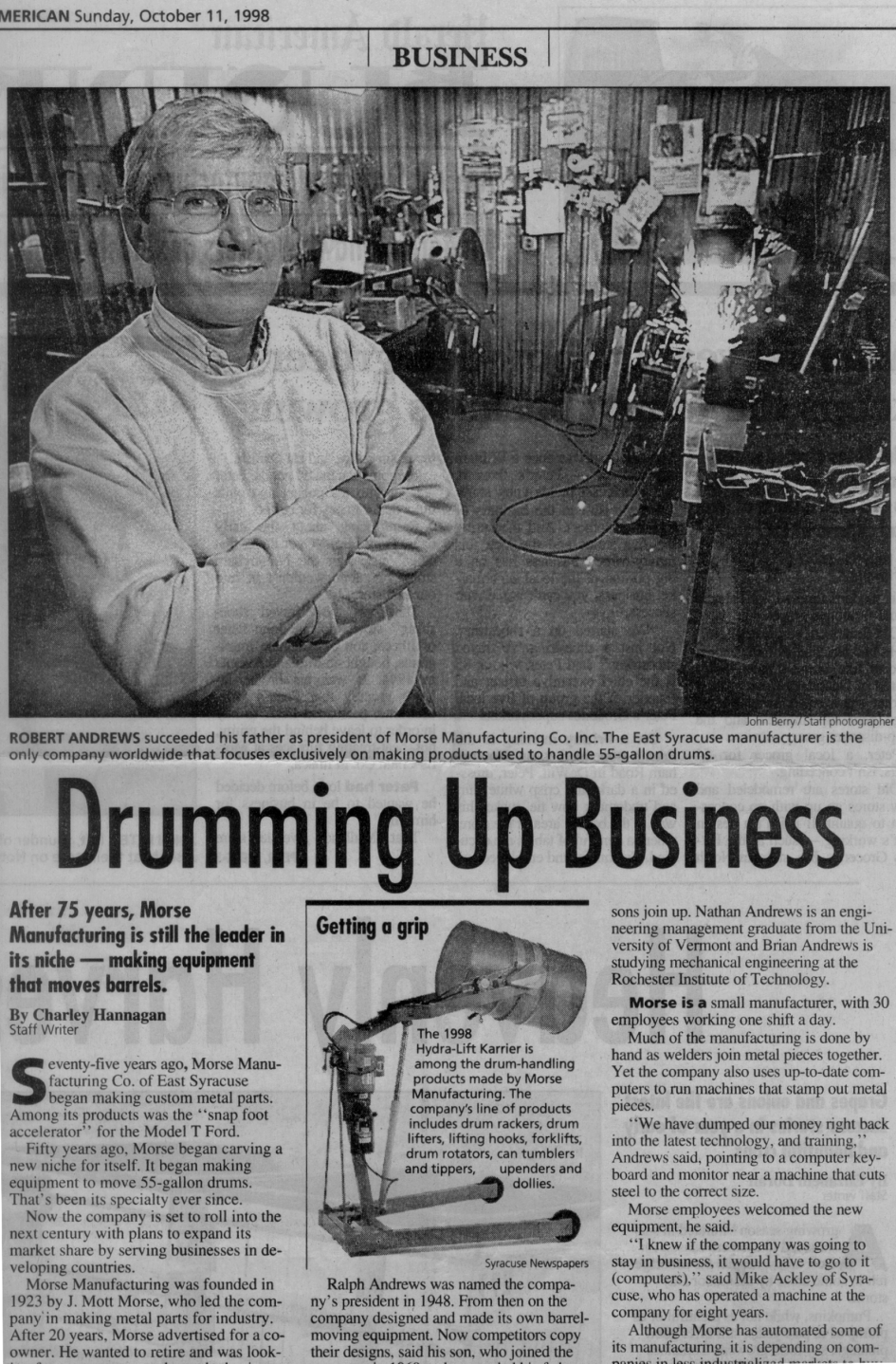 2000's - Worldwide Dealer Network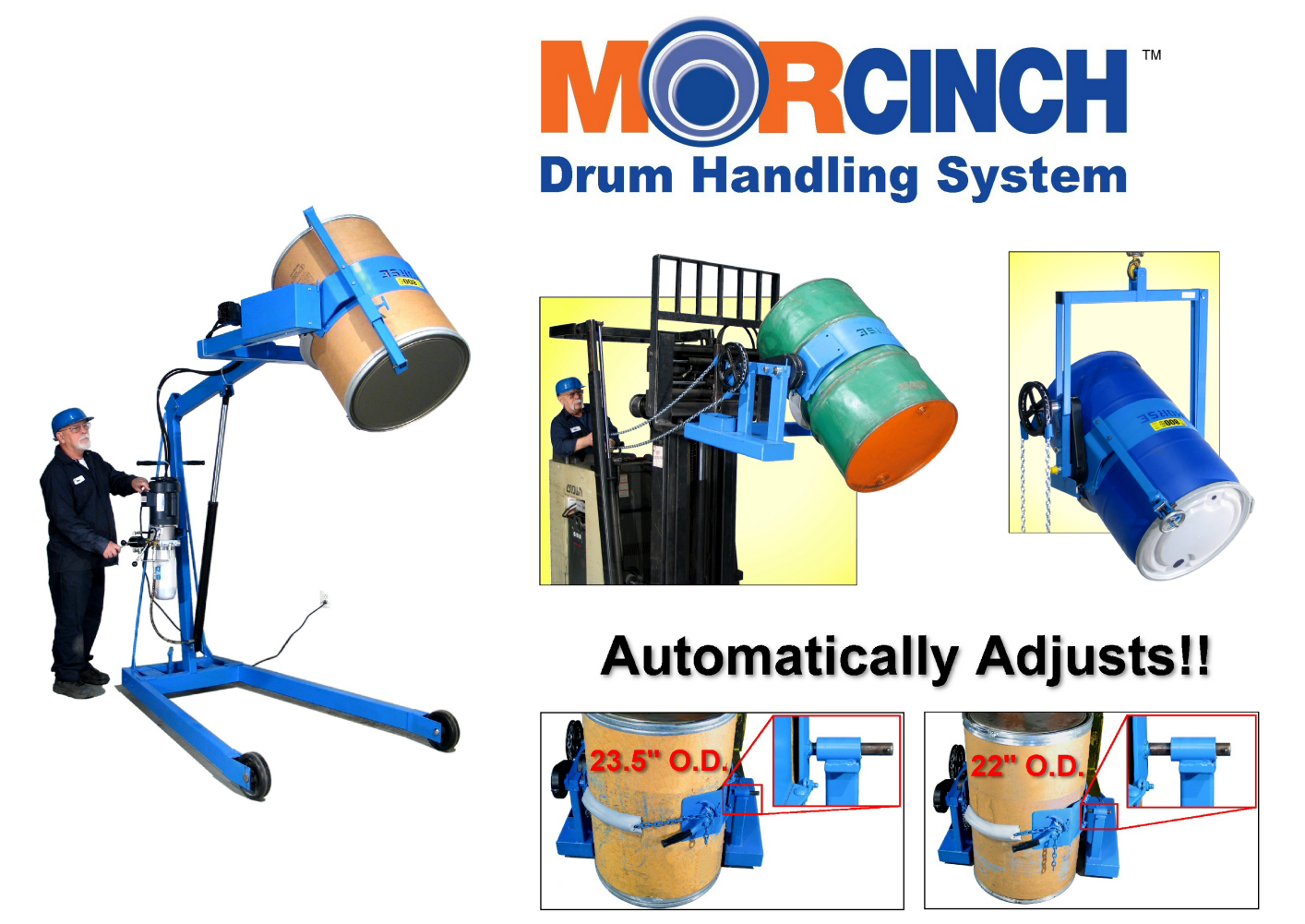 In the 21st century, Morse further expanded international marketing activities adopting digital technologies, expanded our worldwide dealer network as we continue adapting to global economic conditions.

Morse continues its long tradition of providing innovative solutions for handling drums.
2010's to Present - Morse on the Move
Morse completed renovation of a distribution center nearby, in Syracuse. In May 2019 we moved our entire operations into this modern facility. We are excited with significant quality improvements, such as powder coat finish, that were incorporated into this move. Plans are in place for additional improvements.
Now we have room to grow!
New location is 103 Kuhn Rd. Syracuse, NY 13208
Morse is now approaching 100 years in business, even more prepared for the coming decades of manufacturing quality drum handling equipment in Syracuse, New York.
See Open House video and images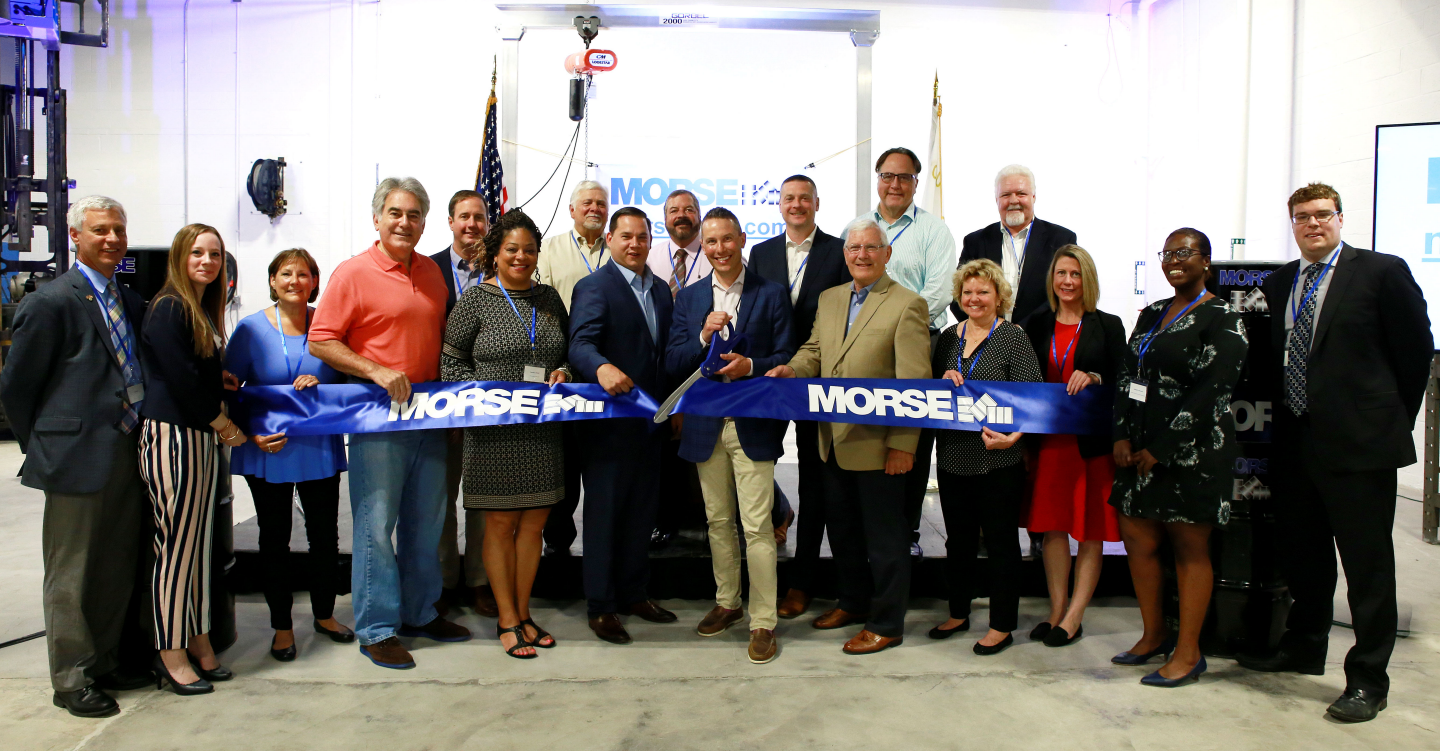 Ribbon Cutting at our July 2019 Grand Opening