Drum Tumblers
Morse Industrial Drum Tumblers rotate a drum end-over-end for a vigorous mix inside the drum. They turn a drum continuously in one direction.

Tumbling sealed drums allows you to blend sediment and valuable ingredients back into suspension, eliminate contamination, while reducing clean-up and hazards of worker exposure associated with insertion mixers. Electric powered and air powered models are available.

To meet OSHA safety requirements, Control Package and Guard Enclosure with Interlock are required, and are sold separately.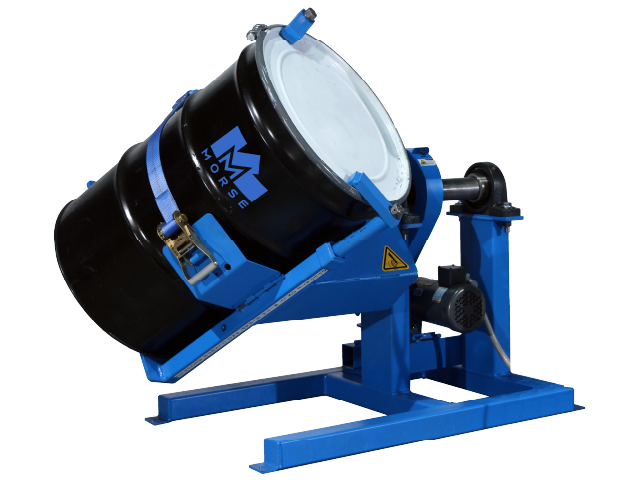 309 Series Drum Tumblers
Drum Tumblers mix the contents of a closed 30 to 55-gallon (114 to 210 liter) steel, plastic, or fiber drum. Lift an upright drum with your hoist, crane, or Morse drum lifter to load it into the Drum Tumbler.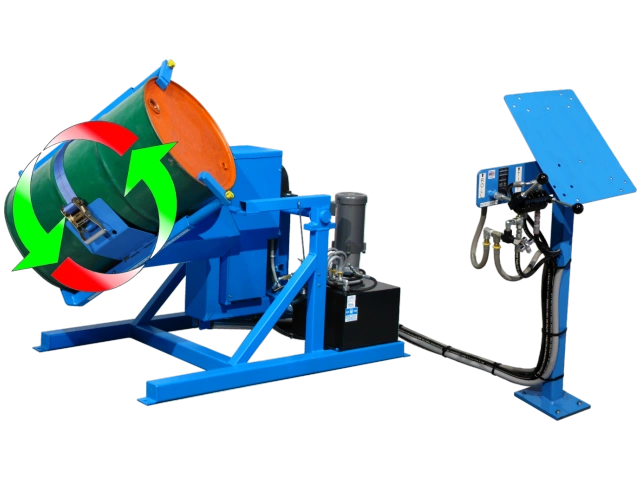 310 Series Tilt-to-Load Drum Tumblers
Load an upright drum at floor level. Tilt-To-Load Drum Tumblers have powered drum lift and vigorous "corner over corner" drum mixing to thoroughly blend drum contents. Mix ingredients in a 30 to 55-gallon (114 to 210 liter) steel, plastic, or fiber drum.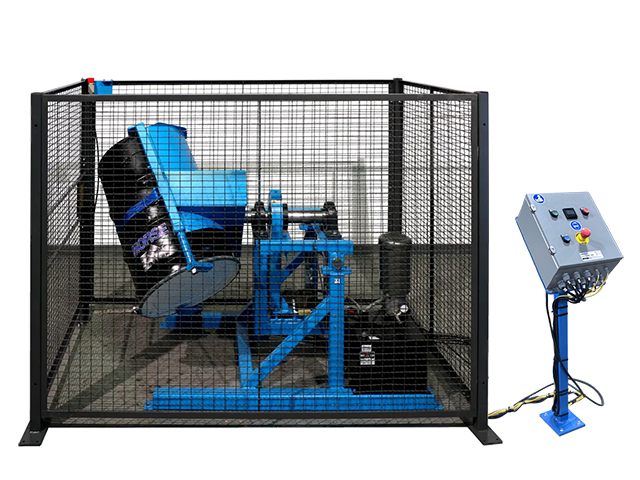 311 Series Automated Tilt-To-Load Drum Tumblers
Program 311 Series Drum Tumblers to automatically lift a drum, rotate for the time you set to mix drum contents, and then return the drum to upright position at floor-level for easy handling.
Each Automated Drum Tumbler includes the Controls and Enclosure with Safety Interlock.
The ultimate in 55-gallon (210 liter) drum mixing equipment.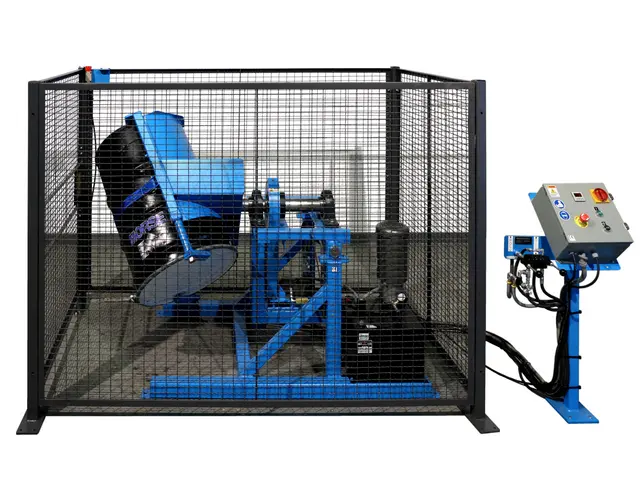 CE-Marked Tilt-to-Load Drum Tumblers
Mix ingredients inside a 114 to 210 liter (30 to 55-gallon) steel, plastic or fiber drum.
IMPORTANT:
CE-Marked Drum Tumblers are
ONLY
for use in countries with 50Hz power supply.
They are tested and certified to be in compliance with European machine directives.
Model 310-1-50-CE
for single-phase 220V 50Hz power supply
Model 310-3-50-CE
for 3-phase 400V 50Hz power supply
Each CE-Marked 210 Liter Drum Tumbler includes the controls, safety enclosure kit with interlock switch, and a fully enclosed export crate.
IMPORTANT:
OSHA holds the employer responsible for the suitability of design and application of tools and machinery. Install all Morse Rotators in accordance with requirements for enclosure and safety interlock, etc. One way to accomplish this is with a Morse enclosure with safety interlock, so the rotator automatically turns off when enclosure door is opened. Power connections and motor controls must also comply with applicable local codes.
For OSHA compliance in the USA, see OSHA subpart O.1910.212(a)(4) "Barrels, containers, and drums. Revolving drums, barrels, and containers shall be guarded by an enclosure which is interlocked with the drive mechanism, so that the barrel, drum, or container cannot revolve unless the guard enclosure is in place."
Customers use Morse 55-Gallon (210 liter) Drum Mixers to:


Blend batches of powder
Ensure uniform batches
Mix drums of paint, oils, urethane resin, plastisol, glue, dyes, flavors, etc.
Mix chemical drums into homogeneous product prior to use
Keep epoxy from separating
Grind and smooth parts in media
Homogenize tailings and sediment samples
Plasma spray powder mixing
Roll propellant casting tubes for chemical prep prior to cast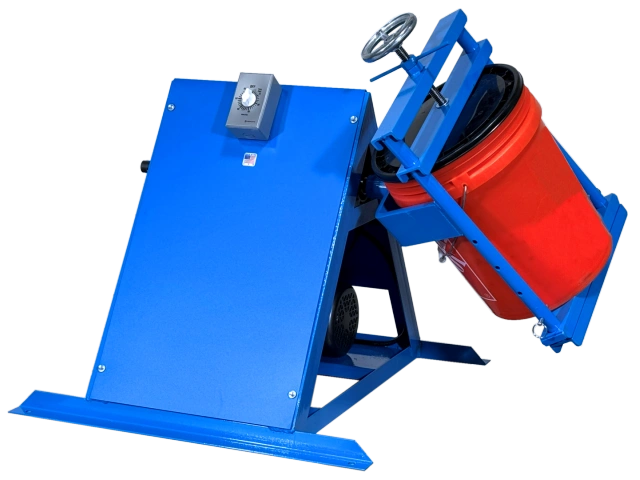 305 Series 5-Gallon Can Tumblers
Mix products inside sealed 1 to 5 gallon (4 to 20 liter) cans or pails. Reduces hazards and saves clean-up. Single and double can tumblers are available.
Drum Tumblers
Morse Tilt-To-Load Drum Tumblers
Automated Tilt-To-Load Drum Tumblers
Can Tumblers