Accessories, Options & Kits
---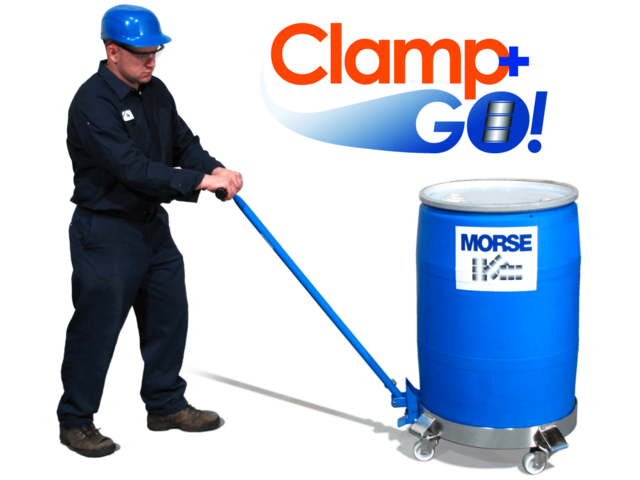 24 Series Dolly Handles
Clamp+GO
TM
Dolly Handles are a safer and easier way to move a heavy drum on a round drum dolly. The Dolly Handle quickly and easily attaches and removes from the sidewall of the round dolly.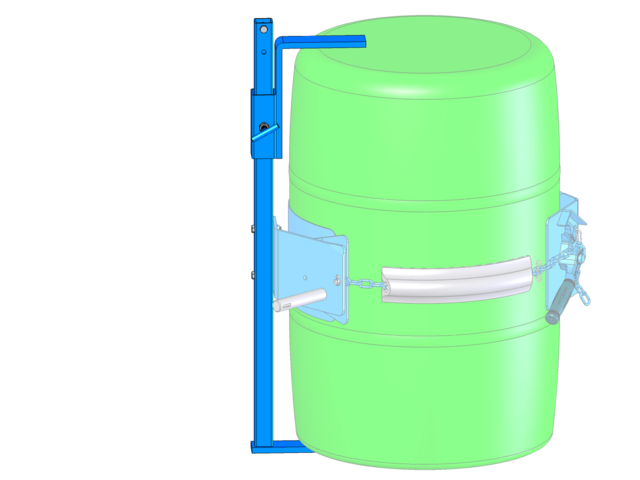 MORCINCHTM Kits
MORCINCH
TM
Kits allow you to handle a plastic, fiber or steel the same Morse drum handler.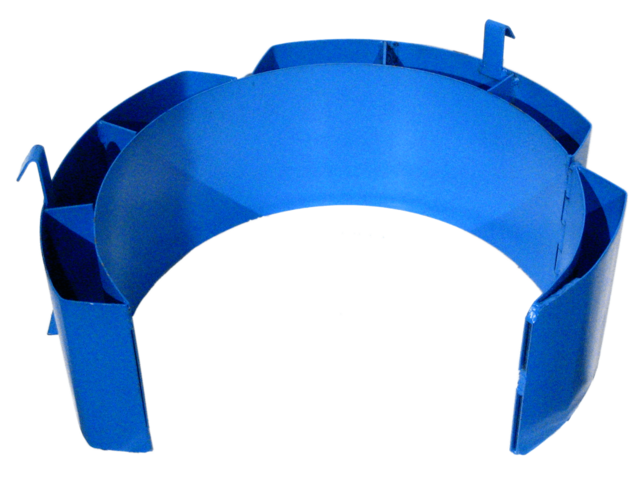 Diameter Adapters
Many Morse drum handlers accept Diameter Adapters to handle a smaller drum. Choose the correct size Diameter Adapter and accessories for each drum.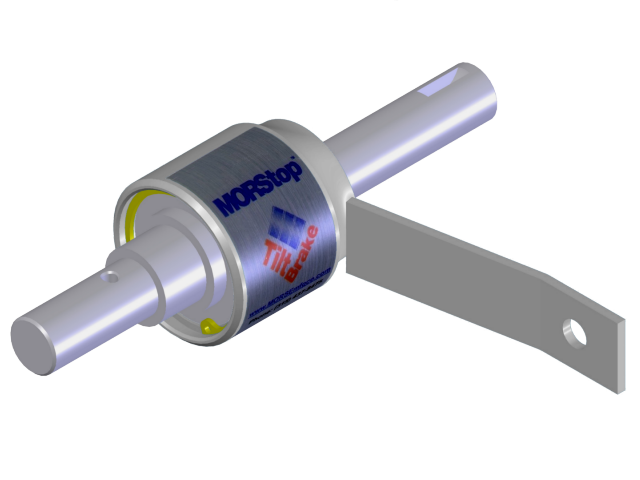 MORStop Tilt-BrakeTM
The unique
MORStop Tilt-Brake
TM
automatically stops and holds the drum tilt angle. Improves safety for the operator, preventing the drum from driving the hand crank and hand wheel.
This simple, compact anti-backdrive device functions in both directions.
IMPORTANT:
Can
ONLY
be installed on models with geared manual drum tilt control.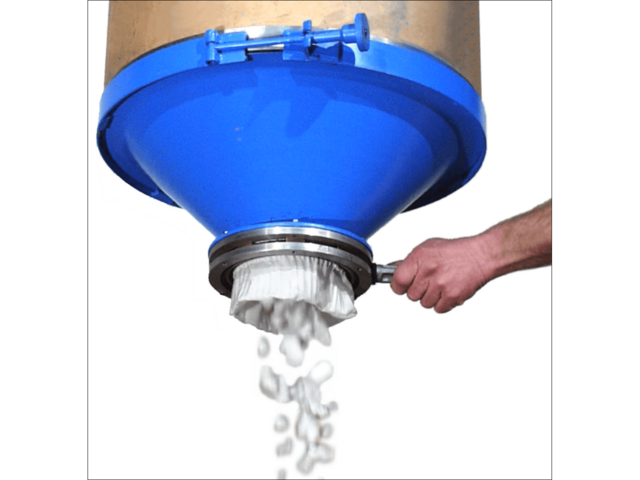 Drum Cones
Replace your drum lid with a
Drum Cone
to control dispensing of dry materials. Morse Drum Cones are available in carbon steel or Type 304 stainless steel.
Order separate Clamp Collar to secure cone to drum.
Order with Iris Valve or Slide Gate to control flow of material from 6" (15.24 cm) diameter discharge opening.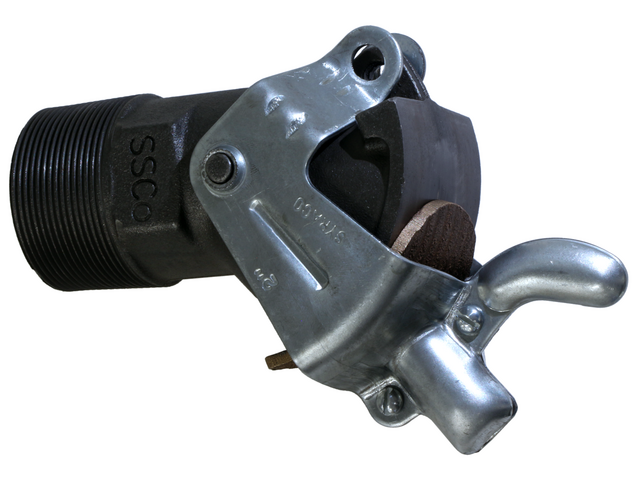 Drum Faucets
Screw a drum faucet into drum bung thread to control liquid flow from a drum. Plastic faucets and cast iron faucets are available. Thread into metal thread of 2" and 3/4" bung sizes (5.1 and 1.9 cm bung diameters).
Drum Pumps
Use a
Drum Hand Pump
to dispense from an upright drum. Choose the correct model drum pump for each chemical.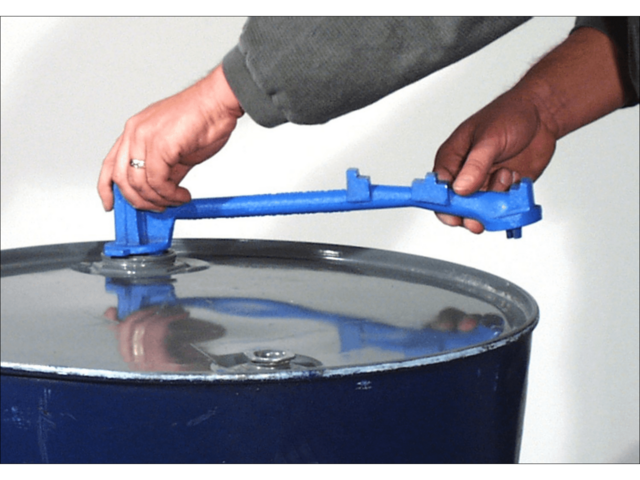 Drum Wrenches
Use a
Drum Wrench
to open and close drum bungs. Morse wrenches fit virtually all drum plugs on a steel, plastic or fiber drum. Spark resistant drum wrenches available.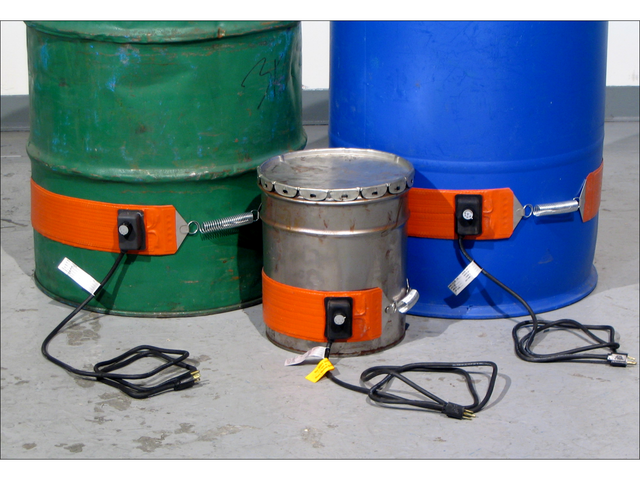 Drum Heaters
The flexible Drum Band Heater conforms to the drum sidewall to warm and maintain the temperature of drum contents.


Heaters for METAL Drum - Thermostat adjusts from 50 to 425 F (10 to 218 C)


Heaters for PLASTIC Drum - Thermostat adjusts from 50 to 160 F (10 to 71 C)


IMPORTANT:
The Drum Heater
MUST
be positioned BELOW the content level inside the drum.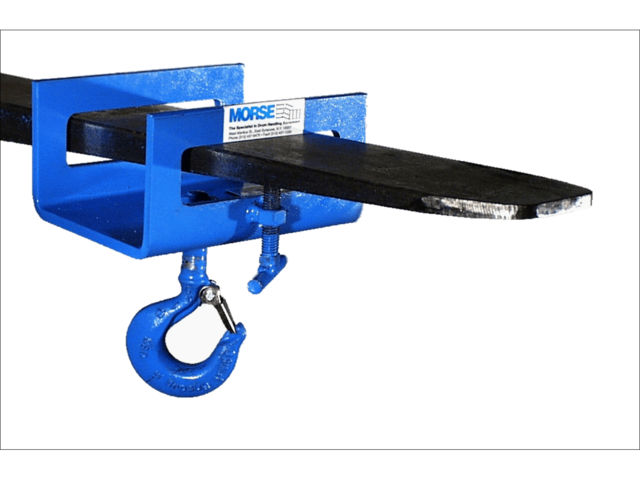 Fork Mount Hook
Slide the Fork Hook onto the fork of a forklift, then you can suspend a drum lifter from it.
IMPORTANT:
The Fork Hook is
NOT
a drum handler by itself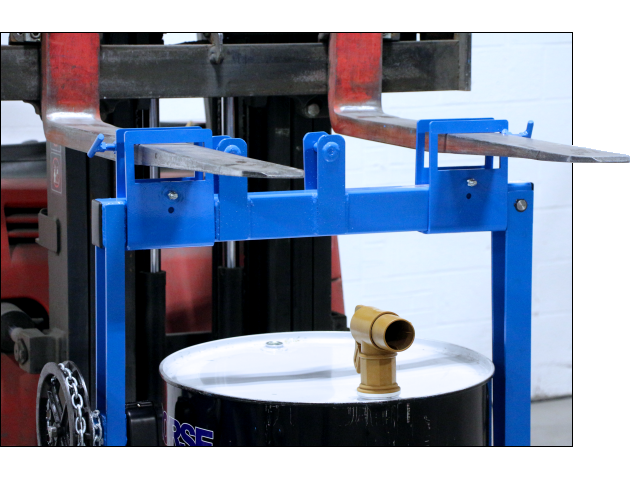 Counterweights
to keep below-hook drum handler level.
Manual Tilt Control Options
are available for Morse Kontrol-Karriers, Forklift-Karriers, Hydra-Lift Karriers, and Vertical-Lift Drum Pourers.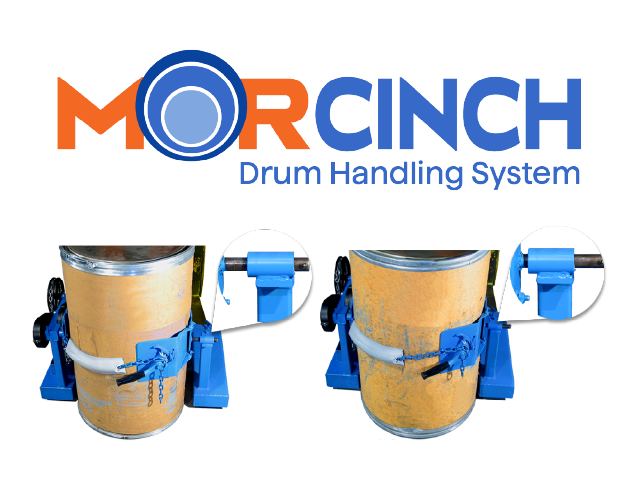 MORCINCH Drum Handling System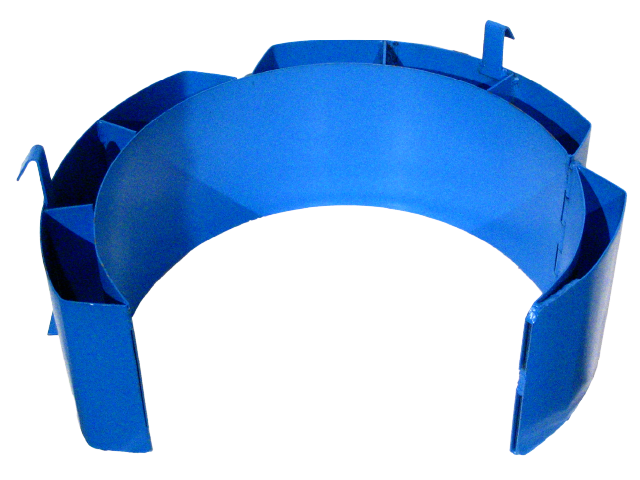 Diameter Adapters for a smaller drum