Morse MHEDA Membership
Networking and Building Trusted Relationships
Education and Webinars
Annual Conventions
Reginal Summits
...and More Networking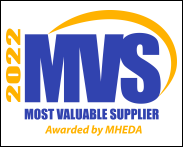 Morse has received the MVS Award for the 4th consecutive year.
This prestigious Most Valuable Supplier award recognizes companies who have demonstrated an exemplary commitment to their dealer network, heir employees and their community.
MHEDA Conventions are great opportunities to engage with partners
They Always have Phenomenal Keynote Speakers - Here's Two Examples from 2017 in Salt Lake City, UT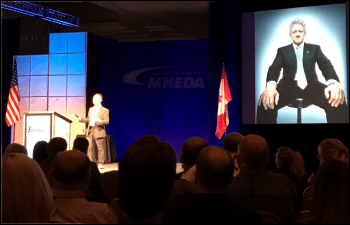 Photographer, Platon, related anecdotes of how he works with famous and prominent people to shoot his signature low-perspective images that simply capture their essence.
He demonstrated with powerful visuals, that when we genuinely relate to and collaborate with other people, we get better results and allow them to express their true character.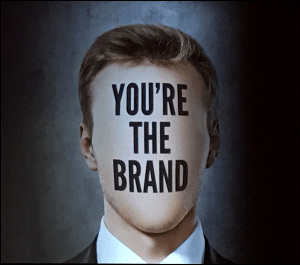 The "Un-Marketing" guru, Scott Stone, presents the constantly moving target of social media as interaction with people in real time... NOT as selling. He emphasizes that each and every one of us ARE the brand.
Scott repeatedly had us laughing out loud, as he entertained with social media successes and blunders. One example was the response of Taco Bell when someone Tweeted, "This morning I gave birth to a food baby and I think #tacobell is the father." Rather than take offense, they simply acknowledged the humor with, "I want a DNA test".
Notes from the "Booth Assistant"
2017 Convention Well Worth the Travel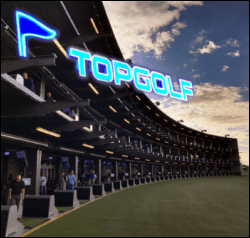 We were happy to hit SOMETHING when we finally arrived at TOPGOLF our first evening in Salt Lake City after the frustratingly delayed flight from Syracuse. Thankfully, the journey was made more enjoyable by the company of Site-Seeker's Eddie Bluff, and buoyed by the delight of Garrett's Caramel Corn in Chicago. Now, would the airline deliver our display in time for tomorrow's Exhibitors' Showcase?
So it felt good to socialize with long time partners, make new connections, and WHACK some golf balls!!
Luggage arrived overnight. So we rushed to avert standing against a plain backdrop to greet our partners who sell Morse drum handlers.
We were pitched a service to generate sales leads for our distributors. Then spoke face-to-face with another manufacturer who had already partnered with them. They described the steps to success integrating the service into their sales and distribution process.
We subsequently started an intern to mine Morse data and adapt the service to our own dealer network. That connection is making a difference.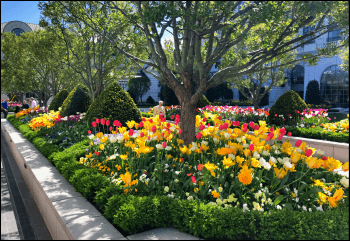 The Grand America Hotel is its own kind of mini-city with shops, restaurants, pool, spa and meeting rooms all surrounding a courtyard in full Spring bloom... a great venue for the convention's meetings and workshops.
Just turn outward, and there are spectacular mountain vistas.
We're always glad to gather with people from all over who are invested to produce and promote the best Material Handling products available. We value the face-to-face connections with professionals from far and wide.
Building invaluable partnerships through MHEDA is a great support to our business. We highly recommend MHEDA Membership to any manufacturer or distributor of material handling goods in North America.
After the convention we took time to visit one of our local distributors. Meeting folks we've done business with for years turns voices on the phone into people. And there we saw... Morse drum handlers we manufactured in New York, on display in Utah.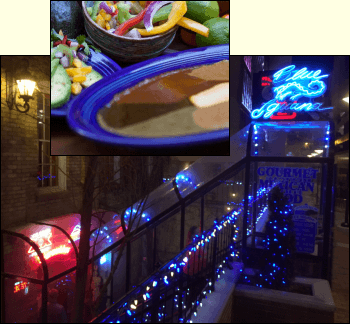 We struck out around the famous and serene Salt Lake Temple with its historic architecture and immaculately tended gardens.
Later, we turned down a dim alley and descended steps into Blue Iguana, to enjoy enchiladas and an amazing seafood chimichanga. The brisk walk back to the hotel burned off a portion of the calories.
All in all, a heavenly evening.
After the Convention... Bucket List
Off to explore some spectacular Utah and Arizona sites. We were awed and fascinated by the looming wall of fossilized creatures at Dinosaur National Monument. The greatest such concentration in the world! Then on to Arches National Park, home to over 2,000 natural sandstone arches. It's a challenge to carry enough water or apply adequate sunscreen when hiking Arches' back country.
The popular ascent to iconic Delicate Arch is worth every arduous step. The almost unbelievable 60' (18 m) tall sandstone formation perches precariously over the edge of a 500' (150 m) deep canyon.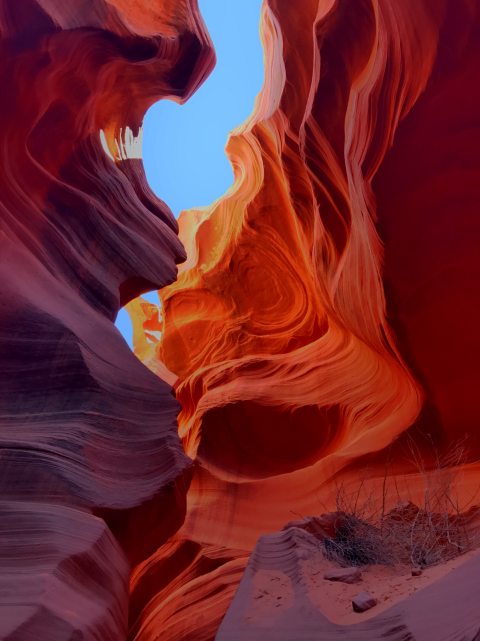 Onward to Navajo land, where we were overwhelmed by the staggering scale of Monument Valley's vista. Then plunged into the other-worldly depths Antelope Canyon. This masterpiece of nature, sculpted by runoff from an immense watershed, brings a new view with each step you take.
Make time to go, if you EVER have opportunity.