How to Select the Right Below-Hook Drum Lifter for Your Drum
There is a below-hook lifter for almost any drum. The key is using the correct drum lifter. No one wants to risk of dropping a drum... with the associated damage, lost or contaminated product, environmental impact, and possible injuries.

Each and every Morse Drum Lifter ships with a Load Test Certificate, after being load tested at the factory at 125% of rated capacity as per American National Standard ASME B30.20

Here's a basic guide...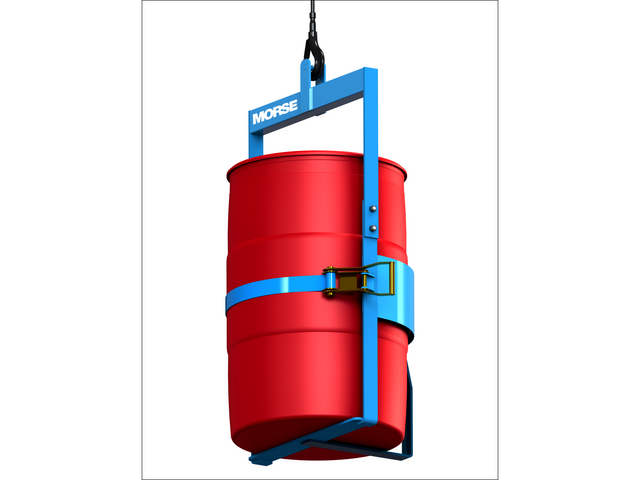 86 Series Drum Lifters with Under-Drum Support
If the drum may sway on the chain... such as at marine or construction sites, or if the drum has no upper rim to grip, you want support under the drum, as well as securing around it, then one of 86 Series is the answer.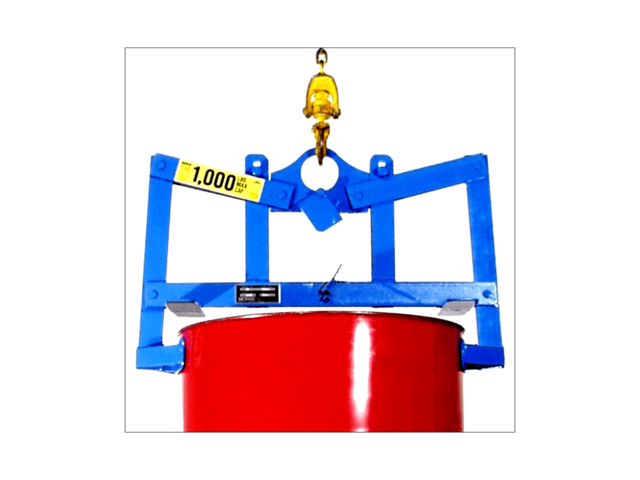 90 Series Remote Grip and Release
If you can lift your drum by gripping the top rim, and you want remote grab and release function, select one of the 90 Series Verti-Karriers. There are models sized for a 55-gallon (210 Liter) drum, a 30-gallon (114 liter) drum, or for an 85-gallon (322 liter) overpack or salvage drum. You may also choose a spark resistant or stainless steel model.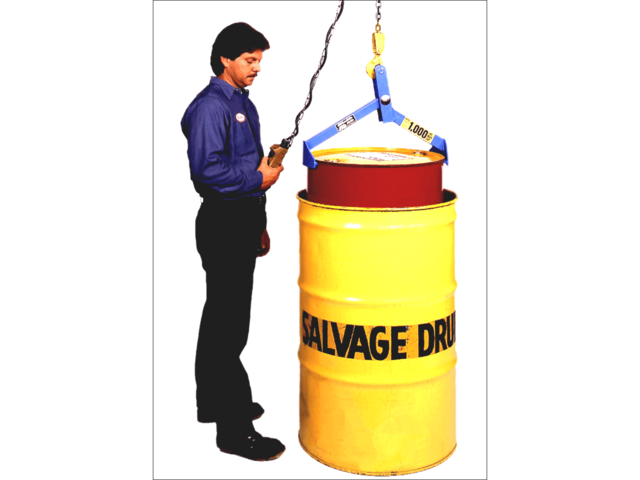 Model 91 Narrow Profile Steel Drum Lifter
If you have ONLY 55-gallon (210 liter) steel drums, and want place them inside a salvage drum or overpack, the narrow profile model 91 suits your application.
Model 91
Narrow Profile Drum Lifter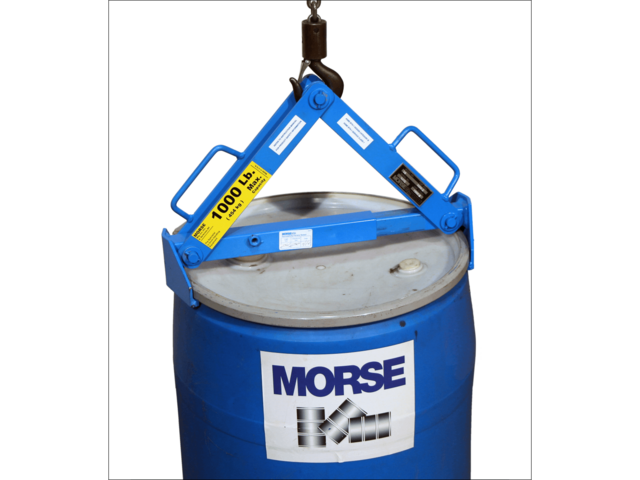 92 Series for Rimmed Steel, Plastic or Fiber Drum
For one drum lifter that will handle rimmed plastic, steel or fiber drums, model 92 is ideal. And it allows you to place a drum into a salvage drum or overpack. Various versions of this drum lifter are available...
...even PailPROTM model 92-5 designed just for a 5-gallon (20 liter) pail or can.
To Lift a Horizontal Drum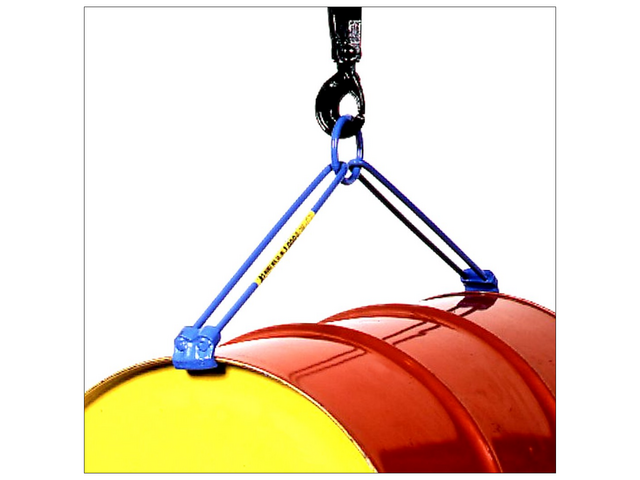 41 Series Drum Lifting Hooks
To lift a horizontal drum and place it on a cradle or onto a drum roller Use model 41. NOTE: To get a drum into horizontal position for lifting, we recommend model 160 4-Wheel Drum Truck.
Model 41 (shown) Alloy steel lifting ring, steel rods, and malleable iron hooks.
Model 41M Spark resistant parts: Lifting ring and hooks are spark resistant aluminum/bronze alloy. Rods are stainless steel.
42 Series Heavy-Duty Drum Lifters
This is the most flexible drum lifter, as it allows you to lift an upright drum or a horizontal drum... and then set it down upright or in horizontal position.